Grab your
​

Video
Unlock The Secret Blueprints For Irresistible Course Offers Whilst Avoiding Spending Months Developing Courses That Don't Sell
Grab your Video and Templates...
Insider's guide to The Secret Blueprints Irresistible Course Offers
Unlock the Hidden Secrets and Blueprints
Creating Irresistible Offers That Fill Out Your Workshops
This Power Packed Workshop Series will guide you through the step by step process, that will fast track your Offers that are Irresistible
Stop competing on price and Learn how to add High Perceived Value to your Courses
Understand Your What Your Market Wants
So, you can stop wasting time developing courses that don't sell so You will generate a consistent flow of customers waiting for your courses to be released
Customize your Offer Combination
Create the Ultimate Course Offer that Sells:
Instantly set yourself apart from every other course creator and that means You can Fill Your Courses with Paying Customers
Creating Your Sales Process Funnel
Drive traffic to your courses so High Conversion Rate generating more clients
Select the right offer combination which means To make it easy for you to create powerful course offers
To Watch and Replay the step by step processes, implementing as you go which means you can They have a reference source to make implementation easy
Know Your Market Mini-Course
Clarify Who Will Purchase Your Services Quickly and Easily Without Spending Months Trying To Work It Out
Complete the Form Below and Grab your Spot
Your Investment $17.00 USD
​





Grab your Video and Activity Sheets Here
Your Total Investment $17.00 USD
Who Should Take This Course?


If you are experiencing any of these problems then I would highly recommend this course for you!
Problem : I simply don't know where to start
​

That can be simple to fixed. You will have a proven structure that will make designing your course offers simply and easy to apply.
​

Sometimes all we need is a formula or examples so that we can model.
​

Once you understand these processes then you will be able to design offers within minutes
​

​You simply haven't been exposed to them yet.
​

Problem : I just don't understand about online marketing
​

This is something that any successful online entrepreneur, needs to understand.
​

​Sometimes we struggle with doing the things that we are comfortable with.
​

Everyone has to start somewhere, and one of the wisest decisions, I made was to study what successful online creators were doing that gained results
​

You will learn all the offer creation strategies that the top online entrepreneurs are using that drive results
Problem: I just don't have time to do this
​

This course is very easy to follow, and I have made it simple so that you can understand the information quickly.
​

Once you have access to he short workshop series then you can work at your own pace .
​

You will have access to this short workshop for up to 6 weeks.
​

If you are really wanting to fill your workshops with clients, and you have been putting it off for a long time, then perhaps it is time now.
​

You know there will never be a perfect time. Life always gets int he way.
​

Stop and ask yourself, What can I do to make time?
​

Is this happening to you at the moment..........
You are an expert within your Field - You do good work but nobody buys your courses ......
OR
You are always wanting to get started running online courses and you keep on putting it off
Now it is time to put an end to this right now .............. It is time to do things differently and gain new perspectives, Right!
Insanity is Doing the Same Thing Over and Over
"Insanity is doing the same thing over and over again and expecting different results"
What our Clients Say About Our Programs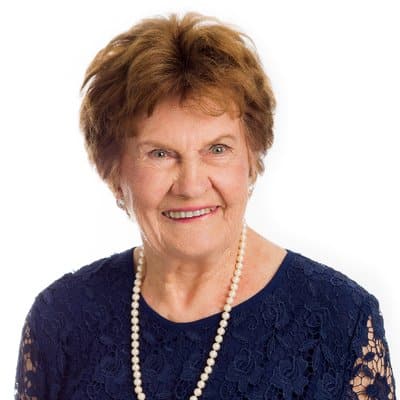 "
I took the 10 Day Build your Business Challenge
I would recommend others to sign up for the Challenge. There is a lot to learn from it and even if one can't do it all it opens awareness to what we need to follow up and learn.
Anyone who who needs help with internet technology and working on their own. Also to interact with others on the challenge via the community group. I wasn't familiar with this so wasn't communicating with anyone other than Lee, who was very helpful.
Although I wasn't able to complete everything, it opened my eyes to Landing pages, etc.
Gained information about autoresponders and how effective they are. It was valuable to learn about all of this Technical Information . I realized the importance of time management and more planning is necessary for me to work in with current family commitments.
MAVIS MCGREGOR
Business Owner
This Video and Templates will show you:
Understand Your What Your Market Wants
So, you can stop wasting time developing courses that don't sell so You will generate a consistent flow of customers waiting for your courses to be released
Customize your Offer Combination
Create the Ultimate Course Offer that Sells:
Instantly set yourself apart from every other course creator and that means You can Fill Your Courses with Paying Customers
Creating Your Sales Process Funnel
Drive traffic to your courses so High Conversion Rate generating more clients
Your Bonus
Select the right offer combination which means To make it easy for you to create powerful course offers
To Watch and Replay the step by step processes, implementing as you go which means you can They have a reference source to make implementation easy
Know Your Market Mini-Course
Clarify Who Will Purchase Your Services Quickly and Easily Without Spending Months Trying To Work It Out