Sorry Enrolments have closed
Go on the wait list and get notified when we re- open enrolments
You will also get some great resources while you wait to launch & Create your online courses
Hey there online course creators! Are you feeling overwhelmed, frustrated or absolutely no idea on what to do next?
Looking to Ditch the Overwhelm, knowing EXACTLY WHAT TO DO WITH YOUR LAUNCH!
Gaining clarity while focusing on the next step, gets a lot easier when you have a step by step plan, with my proven launch & course creation plan, that makes everything so much easier.
Move Up or Down to Reposition
Move Left or Right to Reposition
Have you experienced this before?
Purchased a course, and never really implemented all of the information. Often told "just work at your own pace", and feeling like you are left behind, and can't catch up. Feeling isolated and losing hope that you will ever launch? So another year ticks by and you tell yourself 'this time it will be different'!
That simply is not right! And I never leave you stranded. Sometimes you just need someone to guide you, and walk along beside you, re-assuring you and doing a bit of hand-holding. And that is exactly what you will get.
I promise
Would you like to have someone with you every step of the way? To have that personal touch, and not just part of the numbers. To be in a small coaching cohort, instead of being in the huge groups, that only give you a few minutes of attention, if you are lucky. I promise to be there with you every step of the way, and I have some amazing surprises for you!




I care - See what my clients & followers say
---
You will never be just a number amongst all the masses!
You have been thinking about starting up an online business but ....
You are feeling Disillusioned & Exhausted, as you have been trying everything ...
1. You have joined 100's of groups, asking questions, and getting so many different opinions, that you are feeling so confused. So you do nothing.
---
2. You follow the top industry experts, download their free stuff, and try to reverse engineer the process. Not having a step by step plan to follow or having access to the hidden formulas, that drive success.
---
3. Get really BUSY doing the wrong things, like building websites, looking for JV partners, learning things like 'clubhouse' or looking for that 'instant magic pill'', that doesn't exist. There are no-short cuts. Work is required to have success.
---
4. You have been jumping around trying everything & chasing those shiny objects. Getting caught up in the weeds with no focus or clarity. Left feeling mentally drained and starting to lose hope as the desperation builds.
---
What if things were different
You know exactly want to do and when
You don't have to reinvent the wheel, and you tap into the experience of myself & others to gain more progress .
You have all the templates, scripts and step by step formulas to follow. Giving you more clarity, direction & progress
You are guided through the process, encouraged and feel totally supported
You are never left behind, as you get your questions answered, and quickly overcome your challenges. You are fully supported, every step of the way & you are given honest feedback that inspires you into action
You set your launch date and you achieve it
You set your launch date and each week, you keep on track with your milestones. You have access to your training modules 24/7, so you can review and gain deeper understanding of each stage of your launch. You celebrate your launch, with a sense of accomplishment that you have finally launched.
Don't Do this to Yourself

...
Believe me I have also fallen into the Launching Online Courses
BS Marketing many times as well ...
There is nothing worse than having your hopes and dreams shattered, especially if you are a high achiever and have trusted others, who don't fulfill your expectations. With over 20 years of experience as coach, counselor, trainer and business strategist, I have made many mistakes that give me the wisdom that I have today. I call this 'business savviness' and it comes from being in the trenches, and also investing into myself, as I am mentored and have access to the top online entrepreneurs launching online courses secret formulas.
I pass on the 'launching online courses' formulas leveraging the proven step by step strategies onto my clients, so they can quickly make progress within their business, instead of making the same mistakes as I have in the past. I discovered something that completely changed by approach to my business. As I studied these high performers, I also uncovered the secrets to their success. And I found a couple of things that they all had in common. These were all the secrets that you don't see, until you work with them. I have shared a few below, which will help you see the possibilities that lay ahead of you. Launch online courses, is easy when you know how!
Unlocking the Secrets for Successful Launches!
This is my promise to you
Introducing ...
Get if Launched !
6 Week Beginner Kick-Starter Coaching Cohort
Set your Launch Date & Fully Commit
Join our GET IT LAUNCHED! Coaching Support Weekly Sessions- Gain Clarity, Direction & Progress. We support you along your launch journey
Complete your personal action plan after each session & be the confident action taker - Those small wins add up to fast-track and keep your launch date.
Launching Online Courses:
Follow Your Success launch Plan?
Have you heard the saying, "You don't have to get it right, you simply have to get started"
There is nothing worse than being indecisive, wondering What If ......
We like to keep it simple, and easy to follow so you make more progress with a clear direction in place.
Avoid those mindset traps that hold you back.
How Does the Cohort Work?
Go through Your Training Modules at your own pace
Each module is broken up into small bite sized videos and worksheets. In total you will have 6 modules. Your modules will be released one per week as you progress through the training.
Work at your own pace, you will have life time access to the training material.
.
6 x Live Coaching Sessions
Show Up & Be Prepared
Show up for the live coaching sessions, and bring your questions with you, so you can quickly move through any obstacles that would have held you back.
If you can't attend than submit your questions prior to the session, and they will be addressed & recorded in the session
Take Action & Implement
Complete your action steps from each session. You will be so surprised as to how much momentum you will have in your business, when you are held accountable. This cohort is about taking action and gaining clarity, so you can quickly get launched and build a thriving online business
Your Training Self-Paced Modules
Module 1 - Validate your Course Idea before you spend hours developing a course, that may not sell
1. Review who you want to serve and who you want to repel. Understanding your Ideal Avatar Client (ICA) is essential to any marketing strategy. You will have access to your walk-through videos, showing you exactly how to do your market research.
---
2. See what your competitors are up to and model off their ideas. Discover What techniques & keywords they are they using?
---
3. Follow my copy bank method - Get your Message right your ICA will immediate resonate and connect with your messaging
---
4. Follow the Deep Dive Interview Templates, use our scripts to understand your ICA at a deeper level, and help them solve their challenges
---
Module 2 - Plan out your BETA launch Marketing Strategy. Select your launch strategy that simplifies your launch
1. Create your Transformation Statement, and your Unique Value Proposition so you stand out from the crowd on social media
---
2. Decide on which Beta Launch Strategy you will use during your launch & plan it out using your Launch Calendar & Templates
---
3. Create your High Converting Sales Page template Following the proven strategies of the highly converting framework, so you know exactly what to include & how to structure your messaging.
---
4. Plan out your Pre Launch content, to engage with your audience, before you hit the launch button. Give valuable Content freely, that leads your audience waiting when your open your doors for your enrolments.
---
Module 3 - Create Your Course Outline & Delivery Methods
1. Using your market research & your deep dive interviews data, plan out the outline of your course and how each module addresses a specific challenge of your ICA.
---
2. follow the Survey Template, to gain further Insights from your ICA, regarding your course outline.
---
3. Determine how you will delivery your program, & the software platforms of your choice. Follow your low tech template, and keep it simple. You will also have access to your walk through videos - Starting from Scratch Tech Support in your members access area.
---
4. Create your success pathway plan for your candidates to follow on your course & your onboarding sequence that gives them an EXPERIENCE that will turn your candidates into raving fans.
---
Module 4 - Set up your Emailing Sequence & Social Media Engagement Launch Content
1. Create your emailing messaging prior, during and after your launch. Follow your scripts and templates to make this process easy
---
2. Set up your tracking & metric Measuring Statistic spreadsheet, so you can monitor your Engagement levels during Your launch. Ensure all of your launch assets have tracking pixels installed.
---
3. Create your High Converting Sales Page template Following the proven strategies of the highly converting framework, so you know exactly what to include & how to structure your messaging.
---
4.Create your launch awareness strategy for social media & your email list prior to hitting the launch button. Know Exactly what to include for each day of open cart, and the best practices to add open cart Bonuses.
---
Module 5 - Hit the Launch Button & Get Launched
1. Stick to your launch plan. Listen to your 30 Day Audio Mindset Training Bonuses to reduce doubt & stress during your launch
---
2. Monitor what is happening every day and keep your statistics - This is important for the launch debrief call
---
3. Find your go-to people and check in with them daily if necessary, or check into your group. Take time out with some of your stress-reducing activities each day
---
4. Let go of the outcome and focus on the process. Think about how you can make an impact with your ICA every day during your launch. Remember simply Launching is success!
---
Module 6- Co-Create & Deliver your Course with your Candidates
1. Follow the Co-Creation Framework, and listen to what your audience wants. This will help you create a even better program in the future.
---
2. Upload, Edit and Create your course content, so it is easily to consume & also create your onboarding email sequences as you connect with your course candidates
---
3. Do you follow up email sequence, to those who didn't purchase your course with the right offer that often comes after you close enrolments
---
4.Complete your debrief form, & book in for your private debrief session with Lee. Then rinse, Modify & Repeat. Take time out to celebrate your success & reset
---
You will be Have Access to Live Coaching for 10 Weeks
Your Group is Limited to 10 Only
Everything is Mapped out for you
Full support for 10 weeks which includes live coaching,
6 weeks Live Coaching +
3 implementation sessions &
Bonus 2 hour workshop -
We support you Prior, During & After you Launch
Followed with your Personal Launch Debrief Session
I Will Fully

SUPPORT

you Prior, During & After Your Launch
You will never be left alone, trying to work it out yourself
Move away from doubt, procrastination & overwhelm to the confident action taker
Check out your

Bonuses

Below
Additional Bonuses to the Program
In addition to the Training and Coaching Cohort 6 Week Program
you'll also get $960 in free BONUSES…
Join the Wait LIst and get Notified
YOUR GUARANTEE
If, for any reason, you find this is not the right fit for you, then just let me know, and you will be completely refunded without any questions asked. You will also be removed from the members area as well. What have you to lose . You will be surprised with all of the progress that you will make as you are fully supported by me.
Customers served!
10
Years of Entrepreneurial, Coaching & Training Experience
Hey there
I am Lee Stemm, Your Launch Wizard Manager & Coach
Having the qualifications of International Master Coach, Master NLP Practitioner & Trainer, Counsellor, Team Leadership Trainer and Online Launch Wizard, enables me to work holistically with my clients.
I coach women, online business owners, to take consistent action to get their online courses launched and sold out. My primary focus is on unlocking limiting beliefs that hold them back, list building, and live launching of their courses, primarily via webinars and easy-to-follow blueprints that step them through the complete process.
I lead the way by being in the trenches, studying with the top online course creators in the world, implementing all the latest proven strategies in my own business, experimenting, measuring, teaching from experience that truly works.
Through a mix of coaching, hand-holding, and honest feedback, I hold my client's aspirations close to my heart, never leaving them behind feeling isolated or disillusioned
What my clients say ...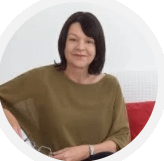 Great introduction to get your online business started
Lee contacted me directly
The program gave good advice on how to get your online business started, explaining fully what is involved.
Insight into marketing strategies and processes; how to increase your sales funnel; social media plarforms to promote your business; good tips on software options.
Lee has a wealth of knowledge she shares openly and in a very practical manner.
Lee worked with me with my Business - I grow more confident and Stepped into my Business
"Coaching with Lee has been a huge learning curve for me. I was confident in my skills and my passion for what I wanted to do, but had no idea of how to start in a professional way. Lee has been invaluable in showing me each step along the way. She has helped me implement the foundations of what I know will be an exciting and successful business. She keeps me on track and accountable which is not always comfortable at the time, but without her guidance I would be nowhere. She is calm and focused and an incredible person with a wealth of knowledge gained through her own experience. She is very real and down to earth and totally supportive at all times."
Terri Cooper
Real Estate Trainer, Coach and Keynote Speaker and Trainer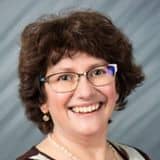 Worked with Lee as my coach - Amazing Insights and Business Growth
High Performance Coaching has helped me grow my business. She has been encouraging and has given me ideas to increase my customer base. She has many strategies for any type of business. I highly recommend High Performance Coaching.
Selena Fogg
Business Owner Texas America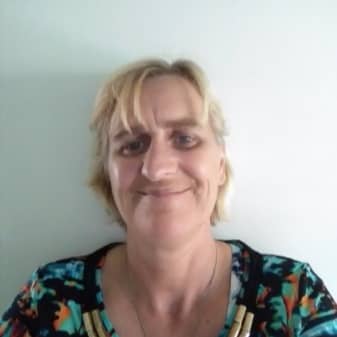 I Worked with Lee as My Business Coach
"If you are a biz owner and want to increase your sales and profits then the E-Learning course is for you. Since engaging with Coach Lee and implementing the E-learning challenge l have in less than 30 days gained so much clarity, confidence, and direction for my Virtual business. While my business is moving forward l can say that working with Coach Lee has opened my eyes to the gaps l had in my marketing strategies"
Anna O'Reilly
Virtual Assistant Services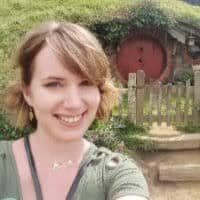 As a New Business Onwer I needed Guidence, Clairty and Direction - Lee my coach was amazing
I have been working with Lee as my business coach now for a few months. Being a startup business, I started with nothing and was looking for direction, clarity and confidence. I now am able to work more effectively and to think completely differently how I manage and implement my activities. She is always willing to sit with me and help me through the next phrase of growing my business. I also have access to her E-Learning marketing system provides education and the exploration of new ideas. Of thinking outside the box. I would really recommend Lee to any business owner who is wanting to grow their business quickly.
Natalie Forder
Founder Kiwi Designs
What I learned from Lee
I joined the circle because productivity, focused action, is something I knew I could get better with. I value my time and wanted to find tools and methods which might help me to maximize my use of it.
I received many benefits from being in the Inner Circle. Lee's productivity sessions kept me accountable to really focusing on tasks which would move my brand, my business forward, and furthermore, stating what I was going to be working on followed by checking in gave me permission to tackle a single task with laser focus for a set period of time, which in fact improved my productivity. Lee also gave me information about tools which helped me consolidate my tips, tasks, and lessons learned in readable, easily accessible formats so that I got more organized and on track. And perhaps my greatest takeaway, as a task oriented person, was to give myself permission to strategically plan my work, my vision, and my message and have it easily accessible for both reference and modification as needs and situations changed.
Honestly, if you are a person with great ideas and a great work ethic who struggles with feeling scattered and disorganized, Lee can truly help you. She has years of experience, she's done the legwork finding tools that work at many different price points, and makes herself available to help you chart your business course in a way that gives you time back and let's you do your work around your life, and not the other way around.


Ready To GET IT LAUNCHED
This cohort will be limited to 10 only -
You will get personal attention & not be in the masses
This enables you to be supported and not just become another number.
Enroll now : GET IT LAUNCHED! Coaching and Support Cohort
Price increase is scheduled after this cohort