​

Market and Launch Online Courses with Confidence
Grab your

FREE

3 Video Miniseries that will Transform your Mastery in Business
Master the Art of Marketing and Launching Online Courses with Confidence
Sign up Below - FREE 3 Video Mini Series Videos
Mastering the way you Market and Launch your Online Programs
Master the Art of Marketing and Launching with Confidence
It's Perfect for you if .....
You want to gain more confidence in marketing and launching your programs
IF at times you doubt yourself, or are feeling stuck or lost, and not knowing what to do next.
Wanting to know some of the formulas and blueprints that the top online course creators are using online that drive success
Committed to take massive action, and have a passion

Take Away Your Blueprint to Launch your Online Programs



"
Lee worked with our Long Term Unemployed Job Seekers as their Trainer and Coach
" Lee designed and facilitated a course to assist candidates at Sarina Russo Job Access. It uncovered any barriers or issues that may be holding them back from employment. 56 Candidates undertook the course. The results were as follows:
27 have now found employment, 1 has gone into NEIS Program, 4 have gone into PSP (Personal Support Program- more intensive program for Highly Disadvantaged Jobseekers), 1 person removed themselves from Center link Assistance
Lee was extremely professional in her approach and spent a great deal of time supplying the case managers with tips, feedback and strategies to work with difficult candidates."
Simone Slade
Site Manager – Sarina Russo Job Access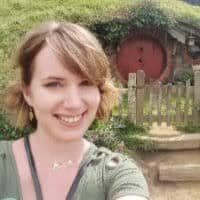 "
As a New Business Onwer I needed Guidence, Clairty and Direction - Lee my coach was amazing
I have been working with Lee as my business coach now for a few months. Being a startup business, I started with nothing and was looking for direction, clarity and confidence. I now am able to work more effectively and to think completely differently how I manage and implement my activities. She is always willing to sit with me and help me through the next phrase of growing my business. I also have access to her E-Learning marketing system provides education and the exploration of new ideas. Of thinking outside the box. I would really recommend Lee to any business owner who is wanting to grow their business quickly.
Natalie Forder
Founder Kiwi Designs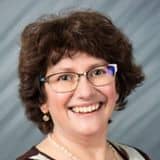 "
Worked with Lee as my coach - Amazing Insights and Business Growth
High Performance Coaching has helped me grow my business. She has been encouraging and has given me ideas to increase my customer base. She has many strategies for any type of business. I highly recommend High Performance Coaching.
Selena Fogg
Business Owner Texas America