​

ULTIMATE BLUEPRINT TO MARKET


AND LAUNCH
YOUR ONLINE COURSES BOOT-CAMP
---
Learn & Apply the Secrets to Pre-Sell your course without wasting time and money in the development mode
The Craft and Market Online Programs and Events is a power-packed workshop series.
. Combining Training and Coaching that will dramatically
shortcut your path to creating (or reviving) your PERFECT Online Program or Event!
Next Program Commencing Soon - 25th May - On Demand Training with One-on-One Coaching Support
Build your Online Programs and Launch them - Join the next program
Ready
to get into the multi-billion dollar education industry
but don't know how to start?
​

Don't make the same mistakes as others

The biggest error people make when starting out with hosting virtual events and building online programs, is to not commit to learning how to do it WELL first.
To run a successful online event requires a strong grasp of the platform you're using, good strategic steps to keep your audience engaged, and the know-how to resolve any tech issues. Fist you need to approach this strategically, not tactically.
Don't leave your event or programs to chance, this training with one-on-one coaching support, will give you the confidence to know you're running the best online events and programs out there!
Combining Coaching and Training increases Productivity up to 85%
​

OR You can Simply work it out for yourself...........
Which will cost you time, energy and wasted investments, whilst you make the normal learning mistakes!
Learn the proven blueprints to build and launch your programs and Events to fast track your Results.
Remember everyone will be online, and you need to stay ahead of your competitors.
​

Still wondering whether or not you need this training?​
​

Develop your Business Online Assets and Skills
Become Actively Uncomfortable instead of being Passively Uncomfortable
and "hoping " Things will work out?
It is all about your Approach in uncertain situations;
that will determine if your Business will Continue to Thrive!
e...
ULTIMATE BLUEPRINT TO MARKET AND LAUNCH YOUR ONLINE COURSES BOOT-CAMP
Here are your Course Modules
Understand What Your Audience Wants
Test Out before you spent hours in development
Find out their pain points. How you will solve these with your course?
Build Your Email List
Turning Visitors into Leads
Create a Warm List of Prospects Waiting to hear from you
Create Your Course Outline
Know your delivery styles and Discover the Dynamic Naming System for your Course Title
Then get it out thee . Start the marketing Plan
Create Irresistible Offers
Stop competing on price. Unpack and show your Audience the extra perceived value
Use your business assets to create high value. Add your bonuses and charge higher prices
Design your Sales and Marketing Funnels
Automate - Have your own build in sales person who never gets sick or asks for a pay rise
launch your Course with your Complete Launch Plan and Blueprint
Know how to quickly demonstrate your expertise using the under the radar launching marketing system that works


I Also Understand that When
I ACT NOW, I Also Get...
​

Bonus 1
Master your Time Effectively and Boost your Productivity
​

As an online entrepreneur being ablet to
self manage your
time is one important key
to remain focused and to
gain maximum
momentum in your
business
Grab your Workbook to apply these 6 simple
strategies to master your time and boost
Bonus 2
Create the Entrepreneur Mindset
Mindset is everything. If we believe that we can not achieve something that we are right.
Surround yourself with the right people, put yourself in the right environment and protect your mindset
Grab your copy of Self Sabotage - How to banish self destructive behaviors checklist
Bonus 3
Tech Stack - Knowing What Software to Choose
This is the complete list of all the software required to build and launch with automation your online courses.
Lee explains the post time and cost effective chooses to consider when selecting your software.
Ensuring that you have ongoing support and everything integrates smoothly.
This Video will give the ability to make better inform decisions around your selection of the right software that will work in your business
Work at your own pace, you'll be amazed at what you're able to achieve.
And you'll have my support every step of the way.
Walk Through Videos
These videos show you the exact process to implement the marketing strategies into your business. Not Tech Savvy..... We have that handled for you
Weekly Q + A Sessions
Dial into your weekly sessions and ask your questions. Lee personally runs all of these sessions ( 3 weeks support)
Membership Site Access
Work at your own pace . You will have 12 weeks access to all of the course material to review.
Personal Sessions with Lee
Your package includes 2 x 1/2 hour one-on-one sessions with Lee. Yes, we include that personal touch to help you overcome any barriers and to fast track your results
Closed Community Group
Be part of the community, and connect with others on the course. Great way to gain extra support and build strong relationships
Buddy Assignment
Optional Buddy Assignment - Accountability and Encouragement from a peer member
We go further than simply ticking the boxes. You are supported throughout the whole course. Our focus on implementation and getting results
Discover How To Market and Launch your Courses..
even if you Don't Know Where To Start!
Your Course Bundle Includes
TOTAL VALUE : $4,483.00
​

YOURS TODAY :
$500.00
AUD
PRE-LAUNCH PRICE $250.00 AUD
---
Take Advantage of the Pre-Launch Special Price - 50% off Normal Price - Enroll by 5th May 2020
​

Complete the Form Below and Secure Your Spot Today
Pre-Launch Special Price - 50% Off Offer
Available for Pre-Launch Enrollments up to 19th May 2020
$250.00
Normal Price
Enrollments After 19th May 2020
$500.00
Fully Backed by our
100% Risk Free Guarantee
If, for any reason, you don't like this amazing program , you can get a full refund within 7 days after your membership commencement. If you have any issues, just get in touch with our friendly support team and they'll either help you out until you get the results you need or give you a swift refund.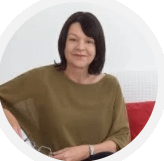 Great introduction to get your online business started
Lee contacted me directly
The program gave good advice on how to get your online business started, explaining fully what is involved.
Insight into marketing strategies and processes; how to increase your sales funnel; social media plarforms to promote your business; good tips on software options.
Lee has a wealth of knowledge she shares openly and in a very practical manner.
Next Program Commencing Soon
Have your courses completely SOLD out prior to spending hours on developing them, and finding out that you have no-one enrolled into them.
About The Course Teacher,
Lee Stemm
Lee Stemm has led an impressive career as a Coach and Trainer in Leadership and business growth for over 19 years working with her Corporate Clients and Online Entrepreneurs.
In 2016 she commenced her transition from being a corporate coach/trainer into an online entrepreneur. She is still invited to work within the corporate arenas, however her focus today is assisting online Entrepreneurs with building and launching their courses online.
​

Everything Lee teaches she implements into her own business. These proven strategic strategies, are not theory based, it the latest strategies that the most successful online entrepreneurs are using, along with her 19 years experience in the trenches as a business owner.
​

She even goes one step further, crafting high-profit automated funnels, to lead the potential client through the buyer's journey; whilst keeping in front of existing clients.
​

Lee Stemm, an experienced online entrepreneur, is known for helping, educating and supporting clients as they develop their strategic strategies around creating a successful online business that gets results
Welcome to Our Programs
I personally welcome and encourage you to continue your journey as an online entrepreneur. Continuous learning and development is the foundation of any successful business.
These programs are designed to support you through the complete process of implementation. I believe in the power of taking action, and reaping the rewards of your committed effects to stand out as a leader within your industry.
All the principles that I teach, I actually follow as well. I am always upgrading and learning new skills from the top online entrepreneurs within their fields of expertise.
I bring to my programs over 18 years business experience, along with the latest proven strategies that get results.
I am looking forward to connecting with you in our community and developing a strong professional relationship based on inspiration , integrity and empowerment.