The Choices you make Today
Design your Future
.
Tap into your Inner Power & Reach your Full Potential
In all areas of your Life
Unleash your Inner Personal Power
Design your Future Today ! Have More ............
Gain More Confidence
When you're confident, you perform up to your potential and you want to perform your best when it counts the most, when under pressure.
Self-confident people often influence others more readily. This helps when selling an idea or service or negotiating at work or home.
Looking for a promotion? The more confidence you have, the more likely you are to be promoted.
Create New Perspective
How we view the world, our perception of the world we live in, has an immense influence on our attitude, our mood and ultimately the energy we put out into the world.
We all have our own opinions , which are based on our past experiences. Is it time now; to gain new perspectives that will support you in achieving your goals?
Increased Self Awareness and Management
The ability to see yourself clearly—leads to understanding who you are, how others see you and how you fit into the world
Self-reflection is one of the primary ways that you can examine yourself and change self defeating behaviors that stop your from achieving.
Some of the benefits of self awareness within your career or business include:
Enriched emotional intelligence and greater empathy and listening skills;
improved critical-thinking skills and decision making;
strengthened communications and relationships; and
enhanced leadership capabilities and capacities
These skills are transferable within your personal relationships at home.
Bring Balance into your Life
We all get stressed from time to time. It is unavoidable. However, workplace burnouts are avoidable, and you should make efforts to ensure this doesn't happen to you.
Burnouts occur when you feel overwhelmed and unable to meet constant demands. The negative effects of a burnout can affect every aspect of your live.
The inability to separate work from home will massively increase the chances of burnout, so it is important to take time off and "leave work at work."
Foster Better Fulfilled Relationships
Emotional intelligence (EQ) is the secret of lasting intimate relationships, largely because it makes you extremely aware of the changes—large and small—that are constantly occurring in you and others.
By building your EQ, you'll have the sensitivity that within your personal relationships, you have a high awareness of each other's needs. You'll automatically sense, through active awareness and empathy, the little shifts in the dynamics of your relationship that signal a need for action.
This also flows into your professional relationships with your teams. Once you understand the needs of your team members, then you can explore how to integrate with them, whilst leading them to reach their full potiental.
Achieve your Goals
Your goals give you a clear focus on what is important in your life. Therefore it is important to understand your values, and ensure that your goals are in alignment.
Once this clarity is achieved, then it is time to have lazier focus to systematically put the actions in place to give you the desired outcomes.
It is much easier to make decisions, when you know what you are striving towards. Setting goals helps you to take control over your life, instead of just drifting along aimlessly.
Motivation gives you hope and something to aspire to. However discipline comes first, before motivation kicks in.
Online Coaching Packages to Meet your Budget !
We provide online coaching services that will assist you within the areas of your personal, business and work.
Packages are available and designed to meet your immediate goals
We simply don't use the cookie cutter model
Give us a call today, and see how we can help you!
Let's Discuss some of our Personal Coaching Packages
Call Me - +61 414 86 3355
About Lee
I started my Coaching and Training Business in 2001. Gosh as I am writing this I am realizing that I have been in business for over 21 years. And I have had some amazing experiences working with CEO'S and Senior Team Leaders of large companies, Solo Business Owners, and Individuals from all different walks of life. They all had one thing in common, they wanted more and were ready for CHANGE.
I have the unique ability to quickly help you to break down your thoughts until it exposes how they drive your behavior. Some other strengths that I have are: I am a good problem solver, resilient, great listener, action taker, disciplined and care for all of my clients, with a willingness to go the extra mile. You will always feel heard, supported, and inspired to take action
Having the Qualifications: Counselor, Master Coach, Master NLP Practitioner, Corporate Trainer, REACH Consulting Practitioner, Extended Disc Facilitator, Key Note Speaker, Business Strategist, Facilitating Women's personal development retreats and Community Builder.
Yes - We have packages of 6 Coaching Sessions, which you can access anytime. However to gain quick results we suggest taking the sessions weekly or fortnightly. The session length is determined on your budget and requirements
Yes - We release our group coaching programs every 3 months. These programs are facilitated over 12 weeks, with access to your membership site for replays. Ensure you contact us to put you onto our wait list. Numbers in these sessions are limited to 10 only
Yes, all of our sessions are conducted online. We use zoom as our Platform, which is a FREE service to our Clients.
Yes - Lee has worked with many coaches as their mentor, assisting them to start up their own business. She is highly skilled around digital marketing along with developing an online business assets. She works with her clients holistically ensuring that good habits are put in place, along with teaching the latest strategic strategies to gain rapid results.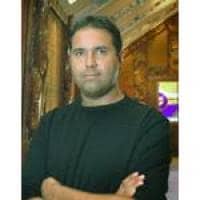 Brad Coombes
Senior Manager – QMW Industries
I was Struggling in my role as a Team Leader - Lee was able to Coach me through the Transitiojn
"I found the tools that Lee used were extremely effective. She used NLP acceralated human behavioural change and after four sessions I was able to accept my new role as a Leader within my professional role which also enhanced my relationships within my personal life"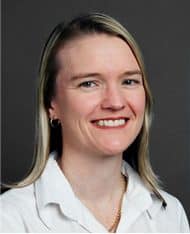 Letitia Van De Berg
Principle DKM Accounting
I was lacking confidence in my new role - Lee as my Coach supported me through this transtion
"I have gained the following results from coaching with Lee
1.Created a vision and purpose for myself
2.More Focused toward the development of my team members
3.Team have become more and more empowered to take on things that only I ever used to do. This has cut down on my having to take work home on the weekend.
4.My bosses have acknowledged that I definitely am a stronger personal and really do stand up for myself
5.I will be commencing my CPA Public Practice certificate study this coming July"

Simone Slade
Site Manager – Sarina Russo Job Access
Lee worked with our Long Term Unemployed Job Seekers as their Trainer and Coach
" Lee designed and facilitated a course to assist candidates at Sarina Russo Job Access. It uncovered any barriers or issues that may be holding them back from employment. 56 Candidates undertook the course. The results were as follows:
27 have now found employment, 1 has gone into NEIS Program, 4 have gone into PSP (Personal Support Program- more intensive program for Highly Disadvantaged Jobseekers), 1 person removed themselves from Center link Assistance
Lee was extremely professional in her approach and spent a great deal of time supplying the case managers with tips, feedback and strategies to work with difficult candidates."