Woman within Leadership
How to Master your most
difficult working relationship
in 5 Days- Mini Course
he 5 Day Mini Course!
Can you See yourself Strutting into your next meeting, with our Ipad under your arm,
noticing how everyone in your team is alert and energized.
You put forward your opinions and ideas with clarity and ease knowing exactly what motivates each team member.
As you seat back and glance to your left, you notice a team member who used to be timid,
putting forward her suggestions with excitement.
You receive a phone call from the General Manager of the Company, congratulating you for winning the award for the top team leader for this month.
Later that evening you are spending some quite time connecting with your family, leaving your work at the office, as now you can delegate tasks to your team with confidence
You. Yes, you. I'm going to show you how.
To Step out from Behind Yourself & Master your most difficult working relationship
Tell Me if This Sounds Like You!
Do you Feel like your Opinions and Ideas are not Valued
You attend your meetings at the office, and in the past your put forward your ideas with enthusiasm . Immediately they are shot down, while you get caught up in the Power Game. Now you simply don't brother to say anything. Your voice has been silenced.
Do you Want to Duck for Cover when you see a team member or manger coming towards you?
You have tried in the past to build the relationship, resulting in simply being shot down in flames. They make your job difficult, withholding information and gossiping behind your back. Left Feeling intimidated and disrespected.
Do others take credit for your ideas?
You have some great ideas and during the next meeting someone else takes the credit for your idea. They get applauded whilst you seat in the background silently feeling resentful and annoyed.
Do have to do all the work yourself! Not having confidence to delete
It can be lonely as a leader, or even a team member if you are excluded. You find that you can get things done quicker yourself than passing them onto your team members. You simply can't trust them to perform
You have been overlooked for that promotion?
You know that you have the skills, knowledge and experience and yet you are still being overlooked. They recently recruited an external team member to fill the role that you applied for. Is it because you doubt your ability to perform?
You are being Mirco-Managed by your Leader
Is it because your manager don't trust your ability? Or is it that they can't let go of control. Maybe you need to have that important conversation to find out why, and put forward your case.
AND IT BREAKS MY HEART TO SEE ANYONE STRUGGLING THROUGH A LACK OF
CONFIDENCE .
BECAUSE IF THERE'S ONE THING I KNOW, IT'S THIS:
---
"There is an element within all of us, that respond deeply with People who level with us - Lets Get Real - Lets get started! "
Find your Unique Voice and Style- Learn How to Command Respect Whilst Respecting Others
Get the 5 Day Mini-Course and Templates to have that important conversation. Yes that one you have been putting off for a long time. Each day through the course you will gain more clarity on how to communicate effectively, whilst controlling your emotions; which will lead to more opportunities within your current role. It takes courage to step into unfamiliar territory. Change only occurs when you do things differently.
​Do Nothing and put this off, then you will feel exactly as you are today. Step up and take control, after all what do you have to lose?

You are not alone, In fact about 90% of my clients struggle with Doubts and Self Confidence, and I have coached for over 15,420 Hours and still counting.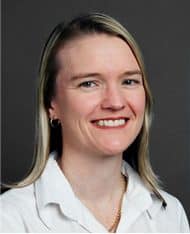 Letitia Van De Berg
Principle DKM Accounting
I was lacking confidence in my new role - Lee as my Coach supported me through this transtion
"I have gained the following results from coaching with Lee
1.Created a vision and purpose for myself
2.More Focused toward the development of my team members
3.Team have become more and more empowered to take on things that only I ever used to do. This has cut down on my having to take work home on the weekend.
4.My bosses have acknowledged that I definitely am a stronger personal and really do stand up for myself
5.I will be commencing my CPA Public Practice certificate study this coming July"
Introducing
How to Master your most
difficult working relationship
in 5 Days- Mini Course
A Complete Mini-Course including Templates and Videos
to Help you Master Your Most Difficult Working Relationship at work in just 5 Days ....
By the End of this Mini-course you will know exactly how to handle difficult personality types
whilst gaining the courage to actually have the conversation, whilst commanding respect
You will have a sense of Achievement
You are winning by simply stepping up and finding your voice. See yourself clearly communicating your message with Confidence. You can not lose and this is 100% within your control.
You will be able to express your opinions and ideas opening in every meeting
No longer will you fade into the background and withdraw. You will take a stance, whilst being noticed and valued as an important team member and leader.
You will seize all Opportunities
As opportunities for career advancement appear, you will feel confident in putting yourself forward. Perhaps you will even transition into your own business and take that leap of faith. Others will clearly see your potential and value as you start to believe in yourself. Did you know that most growth occurs when you do things that you are not familiar with?
Set Expectations and Boundaries - Have the Ability to say 'NO' using the YES method
Start to set expectations on how you want o be treated by others. Have the courage to push back when required and challenge the status quo. Develop the Leadership Skills that will stay with you forever. Part of Leadership is to lead by example. When you step up, then you are also giving permission for others to do the same.
How to Master your most
difficult working relationship
in 5 Days- Mini Course
Outline
Day 1 - Choose the Personality Type
Select one conversation that you want to have. Discover that difficult person's characteristics and begin to prepare your approach.
Day 4 - Prepare for the conversation with templates and scripts
Lets put some structure and guidelines in place to help you stay in control during the conversation. This is the day that you will map out the exact conversation , step by step using the real conversations template and script.
You will be 100% prepared and be able to voice, what you exactly what you want to achieve from this conversation
Day 2 - Gain Courage to have that Conversation
Explore what lies beneath the iceberg. What is the real reason why you haven't been able to have that conversation. Let go of all excuses and justifications. Managing your doubts and fears is the next step.
Day 5- Have the Conversation
You have ready! Yes you are! This is the day that you control your fears, and step into the area of being uncomfortable. You will have the conversation today.
It is normal to feel nervous or anxious, take a moment to acknowledge these feelings and do it anyway. You have prepared all week for this moment. Let's do it!
Dy 3 - Conduct your own Personal Integrity Scan
Dive deep into your core values and how not taking action is affecting you. It takes focus and commitment to change the habits that don't support you. This is the day that you take ownership and responsibility, whilst re-mapping your future.
Reflect & Acknowledge
Take a moment for self reflection. What went well? What could you improve on? And celebrate that this is just the first small step in gaining back your confidence.
You can not lose, simply stepping forward is the hardest part of creating personal empowerment. It becomes easier , trust me. You just need to develop this new skillet. Find your voice and Lead with Confidence
Bonus - One on One Implementation Call
You made it! Congratulations! For students who have moved through the Master your most difficult working relationship mini course, you'll get a 30-minute one-on-one implementation call with me to give you a action plan to ensure you continue your personal and professional growth continues.
Book in for your personal one-on-one Implementation Session with Lee (Valued at $300)
Get Started Today.
1 Payment
$195 USD
​
Lee worked with me in my HR Role as my Leadership Coach
"The main benefit that I feel that has come from my coaching are from the comments made from my colleagues and the changes they see in my management style. Additionally, I feel that previously to my coaching I was unclear when communicating the type of leader, I wanted to be. Lee has assisted me with this and I am crystal clear on the type of leader I want to be which is directly aligned to my values and the company's values."​
Kylie Mitchell Hr Talent Manager and Trainer – Holiday Inn Brisbane