Download Course Outlines and Brochure
Grab your copy of the outlines and modules for the on-demand training courses. All of these courses are self paced with coaching support. We do more than just tick the boxes, we go the extra mile and ensure that all candidates have the confidence to implement these skills in their everyday activities.
Knowledge is Power, however Action is Results
Available Online Courses
The Ultimate Blueprint to Market and Launch Your Online Courses Boot-Camp
Learn & Apply the Secrets to Pre-Sell your course without wasting time and money in the development mode. This course is focused on gaining more enrollments without getting caught up in the discounting war! Get paid for what you are worth, whilst standing out on social media.
Productivity Maximize Mastermind Inner Circle Membership
Successful businesses are run by highly effective entrepreneurs.
There's no way around it: if you want to grow a thriving business, you have to be productive. Especially for early stage startups, small team businesses and self-funded businesses, your ability to focus and get the right work done makes the difference between success and failure.
This Membership provides a combination of action huddle sessions, with Business think tank Masterminding sessions.
How to Master your most difficult Working relationship in 5 Days- Mini Course
Step out from Behind Yourself - Master your most difficult working relationship. Finding your unique voice and having those candid important conversations, instead of withdrawing when you are confronted with difficult personality types. This mini-course will give you the structure, templates to increase your confidence, whilst expressing your opinions and ideas openly.
Conflict Management for New Leaders 6 Week Boot Camp


Action is Crucial in Achieving Success. Working with different personality types at times can be challenging. Communication is at the heart of most conflicts in the workplace. Combine this with Poor Attitude can become be quite daunting. I am sure sometimes you would like to just become invisible and hope that the conflict would just solve itself. Right!
Conflict will always exist. Learn the leadership development skills to handle conflict effectively
Tribal Building Secrets - FB Groups
Having a social media presence is part of attraction marketing. There is no better way to build authority, then to lead a community. This will position you as the stand out leader within your industry. This self paced workshop will guide you through the step by step process of setting up your FB Group, Attracting new members and engagement with developing the content that your audience is looking for. Building FB Groups are a long term strategy, however it is a way to get your brand out there.
FAQ
When new courses are released, then we do have a set time for them. However once they have been released and Beta Tested, then you can work through the courses at a time that fits into your schedule.
Yes can customize your course for your business or company. Simply contact us and lets have a conversation about what you are looking for and the delivery style that will suit your specific needs.
Whilst you are on the course you will get unlimited email access. All of our courses also give you the option of having personal coaching and weekly check ins. Simply let us know your specific needs and we can put forward some suggestions, that will give you the required results.
Yes we do provide coaching packages with all of our courses. The advantage of coming onboard when a new course is launched is that you will also get weekly live sessions conducted personally by Lee.
Most of the courses have support embedded for up to 6 weeks. However they are all uploaded to your membership site, so you will have 12 weeks access to your material.
All of our courses have a 7 day Guarantee. If you are not 100% satisfied with the course, then simply let us know and you will be refunded and removed fro the membership site.
121
Personal Coaching - Achieve and Believe
Give us a call to see how we can help you. All of our personal coaching packages are designed to meet your immediate needs!!


What our Clients Say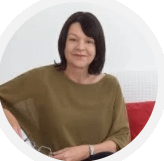 Great introduction to get your online business started
Lee contacted me directly
The program gave good advice on how to get your online business started, explaining fully what is involved.
Insight into marketing strategies and processes; how to increase your sales funnel; social media plarforms to promote your business; good tips on software options.
Lee has a wealth of knowledge she shares openly and in a very practical manner.
What I learned from Lee
I joined the circle because productivity, focused action, is something I knew I could get better with. I value my time and wanted to find tools and methods which might help me to maximize my use of it.
I received many benefits from being in the Inner Circle. Lee's productivity sessions kept me accountable to really focusing on tasks which would move my brand, my business forward, and furthermore, stating what I was going to be working on followed by checking in gave me permission to tackle a single task with laser focus for a set period of time, which in fact improved my productivity. Lee also gave me information about tools which helped me consolidate my tips, tasks, and lessons learned in readable, easily accessible formats so that I got more organized and on track. And perhaps my greatest takeaway, as a task oriented person, was to give myself permission to strategically plan my work, my vision, and my message and have it easily accessible for both reference and modification as needs and situations changed.
Honestly, if you are a person with great ideas and a great work ethic who struggles with feeling scattered and disorganized, Lee can truly help you. She has years of experience, she's done the legwork finding tools that work at many different price points, and makes herself available to help you chart your business course in a way that gives you time back and let's you do your work around your life, and not the other way around.
Adam Butler - Construction Superintendent – Oil & Gas
Attended Conflict Mangement for New Leaders Program
I found the conflict management course professionally delivered and the content well presented. Having the live Q + A Coaching call allowed me to gain some of my own personal insights into the program. Everything is the program that was promised, was delivered, exceeding expectations.
I value professional development and continuous learning. I remember a conversation I had with one of my leaders in the past, who recommended to develop myself further, to go onto a conflict management course. Being a person of action, I followed through with his recommendation
If you are looking for a well-rounded course, that combines training and coaching, then this is the course for you. Lee's approach is insightful, knowledgeable and exceptional. I have used other training companies who have lost that personal touch and attention. You will have this my doing her courses.
As I have a busy work schedule, being a Fly-In contractor, having the ability to work through the modules at my own pace was invaluable. Also simply dialing into the live coaching sessions, allowed me to have access immediately. Some of the insights that I gained were: • To respond without reacting in situations • Scripts and Templates to help me to prepare for important conversations • To focus on the type of leader that I inspire to become
Having access to Lee to ask questions and discuss areas that I am striving to develop further
Leanne Lorena
HR Senior Manager QLeave
Providing Training and Coaching for Teams
Statutory Authority
Lee's style is very welcoming and inclusive and she has a massive amount of tools in her tool belt and was able to adapt and change sessions according to the need of the class.
Lee was able to capture some employees who were struggling and provide a safe and secure place for them to communicate as part of the sessions.
Lee's flexible and agile approach to learning. Lee is a wealth of knowledge.
Kylie Mitchell
Hr Talent Manager and Trainer – Holiday Inn Brisbane
Lee worked with me in my HR Role as my Leadership Coach
"The main benefit that I feel that has come from my coaching are from the comments made from my colleagues and the changes they see in my management style. Additionally, I feel that previously to my coaching I was unclear when communicating the type of leader, I wanted to be. Lee has assisted me with this and I am crystal clear on the type of leader I want to be which is directly aligned to my values and the company's values."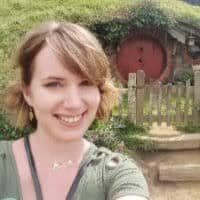 Natalie Forder
Founder Kiwi Designs
As a New Business Onwer I needed Guidence, Clairty and Direction - Lee my coach was amazing
I have been working with Lee as my business coach now for a few months. Being a startup business, I started with nothing and was looking for direction, clarity and confidence. I now am able to work more effectively and to think completely differently how I manage and implement my activities. She is always willing to sit with me and help me through the next phrase of growing my business. I also have access to her E-Learning marketing system provides education and the exploration of new ideas. Of thinking outside the box. I would really recommend Lee to any business owner who is wanting to grow their business quickly.
Download Course Outlines and Brochure
Grab your copy of the outlines and modules for the on-demand training courses. All of these courses are self paced with coaching support. We do more than just tick the boxes, we go the extra mile and ensure that all candidates have the confidence to implement these skills in their everyday activities.
Knowledge is Power, however Action is Results