Welcome to the Productivity Minimizer Inner Circe - Pre-work Page
I am excited to be working with you in the launch group for the next month. There is some pre-launch work to be completed before we commence on the 24Th March.
It is important to complete all the listed activities below before joining the program. I have had a huge amount of interest; however, I will only be selecting the first 10 people who act.
These steps are a prerequisite of being selected to join the program.
Step 1: Complete the Survey Below
Step 2 - Create your Case Study short 3 - 5 minute Video
Here are some of the points to consider when creating your short case study video:
1. Introduce yourself, what country , business name
2. Reflecting on some of your answers from the survey, talk about one or two points around productivity that you would like to improve. Focus, Habits and Tools.
3. Tell us a bit about why you have agreed to come onto the Productivity program , and what you hope to gain by being a member.
Step 3 - Upload the Video to your Google Drive and Share with me
See Video walk Through instructions below:
Step 4: Book in for your 30-minute Business Growth Road-map Session.
In this session we will be working together to assist you to outline a plan based on the activities that you want to implement into your business for the upcoming month. This will help you to have 100% focus during the productivity sessions.
Step 5: Mark into your calendar your session times.
You have an option of doing one productivity session a week or both. Please indicate your preference and the day of the week you would like to attend​
Productivity Sessions - Tuesday and Friday Mornings 9.00 am - 10.30 am AEST (Brisbane Australia)
Think Tank Clinic Masterminding - Wednesday 2nd and 4th of the Month 9.00 am - 10.00 am AEST ( Brisbane Australia)
Productivity Session Dates - Select one per week requirement
( you may attend all if you choose)
Think Tank Clinic Masterminding Session Dates - 2nd and 4th Wednesday of the Month
Successful businesses are run by highly effective entrepreneurs. There's no way around it: if you want to grow a thriving business, you have to be productive. Especially for early stage startups, small team businesses and self-funded businesses, your ability to focus and get the right work done makes the difference between success and failure.
Increasing your productivity, your effectiveness, your ability to achieve goals - it's not about what you do. It's about what kind of person you become.
If you want to succeed in business and in life, it's not about learning the hottest tips or using the shiniest apps. It's about becoming a focused, highly productive, highly effective kind of person.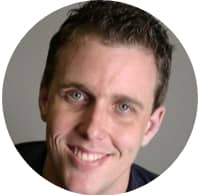 Director - Cloud Staffing Global
I have been part of Lee;s Inner Circle Mastermind Group and it has been an incredible experience. The productivity maximizer sessions combined with the Think Tank Clinic Mastermind sessions are adding tens of thousands of dollars to my producity increase. I highly recommend Lee's programs and is a must for any entreprenuer who is serious about growing and scaling their business