Thinking About Starting Your Online Business

?
Take this FREE Quiz to Help you Make the Right Decision
Who Am I , and Why Listen to Me?
About Lee Stemm
Lee is a educator, mindset coach, publisher and corporate trainer. She works with the most amazing clients, and am always proud to be part of their journey.
Lee Commenced her business in 2001, specializing in leadership, employee engagement and culture building. She has dedicated herself to helping leaders create meaning in their own business and in their organizational roles, which results in motivational teams, customer retention and bottom-line performance.
She was invited into the corporate arena, through her private coaching client's results and behavioral change, which was noticed by their managers. Lee combines good learned leadership skills whilst helping her clients to gain powerful insights and a fresh perspective on their personal challenges as leaders.
Lee supports her leadership clients in moving beyond their present paradigm, liberating them from limited thinking, and expanding possibility beyond their imagination with long term change. She facilitates long term change by helping her clients to; 'think differently' out of and beyond the box. It is not about the knowledge that we hold as leaders, it is about what type of trustworthy leader we become and demonstrate.
She enjoys working with new leaders who are seeking for guidance and direction around team alignment and career progression. Her leadership framework consists of Self Awareness, Influence, Team Alignment, Forward Thinking and People Enablement.
Her style of coaching and training are thought provoking; encouraging her clients to challenge the status quo, whilst building confidence and personal transformation.
She holds the qualifications of Counsellor, NLP Coach, Executive Coach, Corporate Trainer and Business Strategist. In 2016 she transitioned into working with Entrepreneurs and is regularly called upon by her corporate clients for continuous improvement and growth.
Over the past 19 years of being a Coach and Trainer, in 2016 I changed my focus to support Business Leaders within their communities and in building their business. However, I am still called upon by my corporate clients to step in, working with new leaders and team members.
Lee has supported Senior and Middle Management within organisations such as Holiday Inn, Clean works Australia, Pan bio, Hemisphere GPS to name just a few.
In 2016 she commenced her transition from being a corporate coach/trainer into an online entrepreneur. She is still invited to work within the corporate arenas, however her focus today is assisting online Entrepreneurs with building and launching their courses online.
She even goes one step further, crafting high-profit automated funnels, to lead the potential client through the buyer's journey; whilst keeping in front of existing clients.
Lee Stemm, an experienced online entrepreneur, is known for helping, educating and supporting clients as they develop their strategic strategies around creating a successful online business that gets results.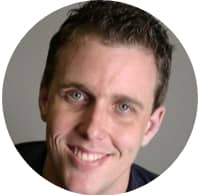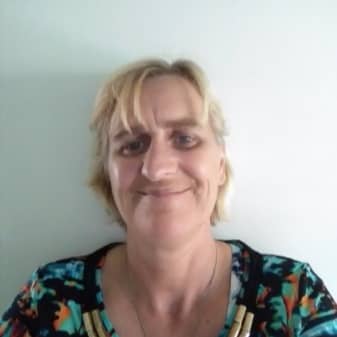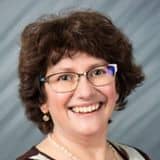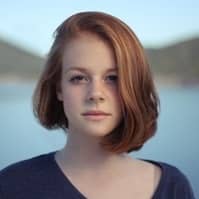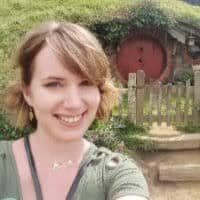 Director - Cloud Staffing Global
I have been part of Lee;s Inner Circle Mastermind Group and it has been an incredible experience. The productivity maximizer sessions combined with the Think Tank Clinic Mastermind sessions are adding tens of thousands of dollars to my producity increase. I highly recommend Lee's programs and is a must for any entreprenuer who is serious about growing and scaling their business
I Worked with Lee as My Business Coach
"If you are a biz owner and want to increase your sales and profits then the E-Learning course is for you. Since engaging with Coach Lee and implementing the E-learning challenge l have in less than 30 days gained so much clarity, confidence, and direction for my Virtual business. While my business is moving forward l can say that working with Coach Lee has opened my eyes to the gaps l had in my marketing strategies"
Anna O'Reilly
- Virtual Assistant Services
Worked with Lee as my coach - Amazing Insights and Business Growth
High Performance Coaching has helped me grow my business. She has been encouraging and has given me ideas to increase my customer base. She has many strategies for any type of business. I highly recommend High Performance Coaching.
Selena Fogg
- Business Owner Texas America
Struggling in my Leadership role- Lee was amazing as my Leadership and Business Coach
I have been working with Lee as my Leadership and Business Coach over the last few weeks. It has supported me to step into my leadership role as a manager of a small team and to be more confident working with my team.
As a New Business Onwer I needed Guidence, Clairty and Direction - Lee my coach was amazing
I have been working with Lee as my business coach now for a few months. Being a startup business, I started with nothing and was looking for direction, clarity and confidence. I now am able to work more effectively and to think completely differently how I manage and implement my activities. She is always willing to sit with me and help me through the next phrase of growing my business. I also have access to her E-Learning marketing system provides education and the exploration of new ideas. Of thinking outside the box. I would really recommend Lee to any business owner who is wanting to grow their business quickly.
Natalie Forder
- Founder Kiwi Designs