Get On-board With Tribal Building Secrets Challenge Now!
Now It's Time To ............
BUILD YOUR ONLINE POSITIONING AND AUTHORITY
​

Build your Online Presence, and Have Clients Chasing for your products and services.


Recap - Here is what you will get ..........
TOTAL VALUE -
$1,347.00
Your Price Only - $100.00
100%
Money back guarantee
If "Tribal Building Secrets Challenge" doesn't hep you establish an online presence with authority being the leader of your community .......
If it doesn't Leverage your group with automation funnels that will free up your time, so you are not locked to the keyboard...
If it fails to attract group members who will become ultimately your clients that will pay for your services... then we'll refund your money, No Questions Asked!
All the risk is squarely on our shoulders. You have nothing to lose and all the success to gain with your Building an online presence that will establish your credibility and authority results!
Or you can do it yourself and spend time trying to work it out!
Take Advantage of his special price today!
I joined the circle because productivity, focused action, is something I knew I could get better with. I value my time and wanted to find tools and methods which might help me to maximize my use of it.
I received many benefits from being in the Inner Circle. Lee's productivity sessions kept me accountable to really focusing on tasks which would move my brand, my business forward, and furthermore, stating what I was going to be working on followed by checking in gave me permission to tackle a single task with laser focus for a set period of time, which in fact improved my productivity. Lee also gave me information about tools which helped me consolidate my tips, tasks, and lessons learned in readable, easily accessible formats so that I got more organized and on track. And perhaps my greatest takeaway, as a task oriented person, was to give myself permission to strategically plan my work, my vision, and my message and have it easily accessible for both reference and modification as needs and situations changed.
Honestly, if you are a person with great ideas and a great work ethic who struggles with feeling scattered and disorganized, Lee can truly help you. She has years of experience, she's done the legwork finding tools that work at many different price points, and makes herself available to help you chart your business course in a way that gives you time back and let's you do your work around your life, and not the other way around.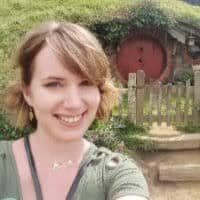 As a New Business Onwer I needed Guidence, Clairty and Direction - Lee my coach was amazing
Natalie Forder -
Founder Kiwi Designs
I have been working with Lee as my business coach now for a few months. Being a startup business, I started with nothing and was looking for direction, clarity and confidence. I now am able to work more effectively and to think completely differently how I manage and implement my activities. She is always willing to sit with me and help me through the next phrase of growing my business. I also have access to her E-Learning marketing system provides education and the exploration of new ideas. Of thinking outside the box. I would really recommend Lee to any business owner who is wanting to grow their business quickly.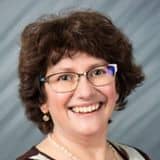 Worked with Lee as my coach - Amazing Insights and Business Growth
Selena Fogg -
Business Owner Texas America
High Performance Coaching has helped me grow my business. She has been encouraging and has given me ideas to increase my customer base. She has many strategies for any type of business. I highly recommend High Performance Coaching.