"
Attended Conflict Mangement for New Leaders Program
I found the conflict management course professionally delivered and the content well presented. Having the live Q + A Coaching call allowed me to gain some of my own personal insights into the program. Everything is the program that was promised, was delivered, exceeding expectations.
I value professional development and continuous learning. I remember a conversation I had with one of my leaders in the past, who recommended to develop myself further, to go onto a conflict management course. Being a person of action, I followed through with his recommendation
If you are looking for a well-rounded course, that combines training and coaching, then this is the course for you. Lee's approach is insightful, knowledgeable and exceptional. I have used other training companies who have lost that personal touch and attention. You will have this my doing her courses.
As I have a busy work schedule, being a Fly-In contractor, having the ability to work through the modules at my own pace was invaluable. Also simply dialing into the live coaching sessions, allowed me to have access immediately. Some of the insights that I gained were: • To respond without reacting in situations • Scripts and Templates to help me to prepare for important conversations • To focus on the type of leader that I inspire to become
Having access to Lee to ask questions and discuss areas that I am striving to develop further
Adam Butler - Construction Superintendent – Oil & Gas
"
Providing Training and Coaching for Teams
Statutory Authority
Lee's style is very welcoming and inclusive and she has a massive amount of tools in her tool belt and was able to adapt and change sessions according to the need of the class.
Lee was able to capture some employees who were struggling and provide a safe and secure place for them to communicate as part of the sessions.
Lee's flexible and agile approach to learning. Lee is a wealth of knowledge.
Leanne Lorena
HR Senior Manager QLeave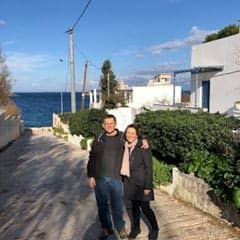 "
Round Table Forum Particpant
This was a very well spent couple of hours where I got to learn about message bots as per the topic, but more importantly, I got some great tips on some of my other strategies that I will most certainly be implementing!
It is also great to have the input of others in business and be reassured that hurdles are there for everyone and I haven't just been singled out!
I highly recommend that you jump on board with these Round Table events! I hope to see you at the next one
Lisa Hawthorne
Sea Breeze Life – Business Owner
"
Round Table Forum Participant
Great couple of hours spent delving into the Facebook pixels and how they can benefit us..
Awesome Round Table today, a real eye opener as to how you can leverage off Linkedin. A really powerful tool
Jo-Anne Wilson
Benchmark Business and Sales Valuations – Business Owner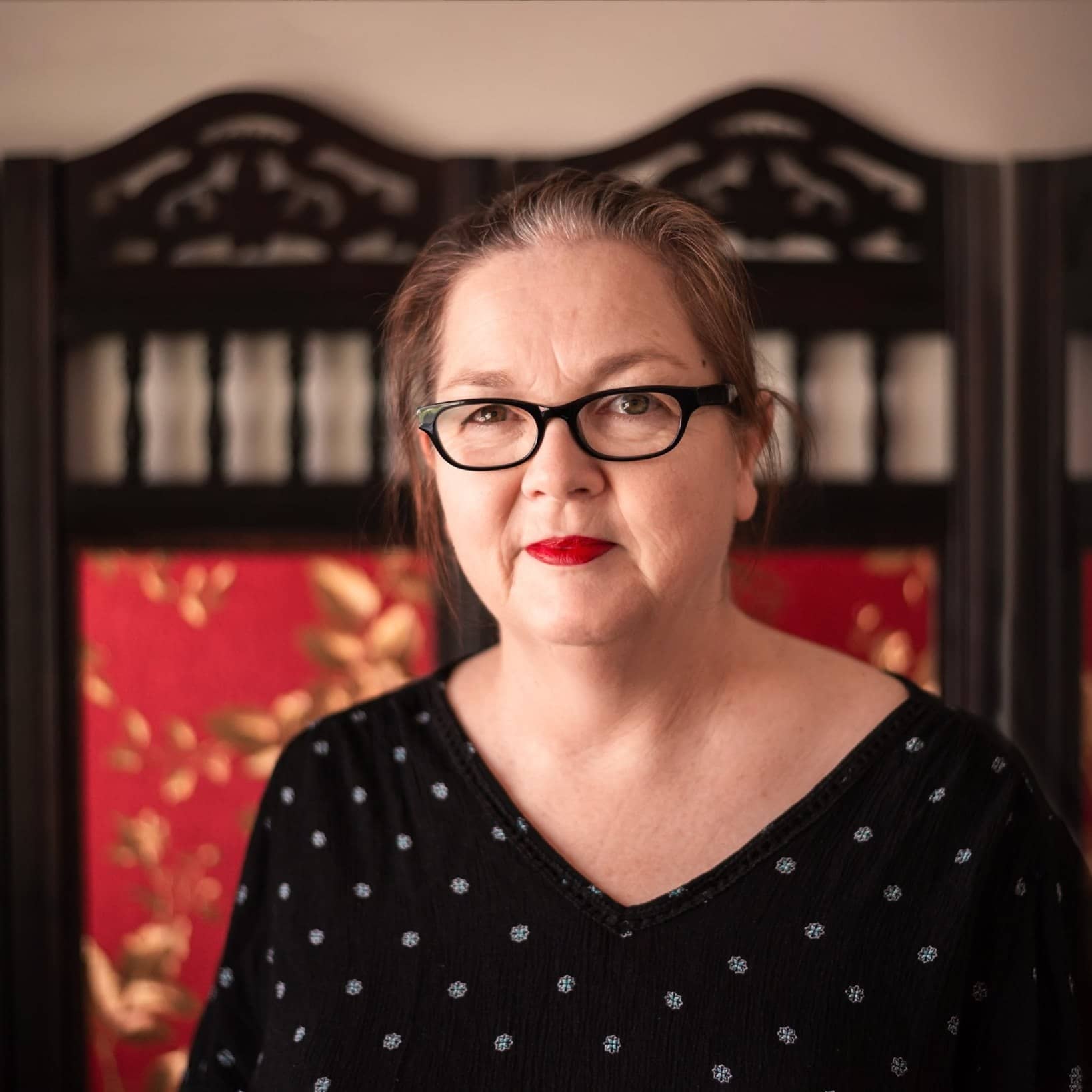 "
Attended the Round Table Forum
Round Table topic was message bots. Certainly was a challenge for me to understand but Lee Stemm was there to get me through the basics.
Manychats also has a 10 hour course we can do to show us the program in more detail. I can see how useful message bots can be and the setup is very similar to landing pages.
A very informative session overall and I love that the topics are not just learning but also doing!
Cathrine Dinnie
Business Owner . Massage Connections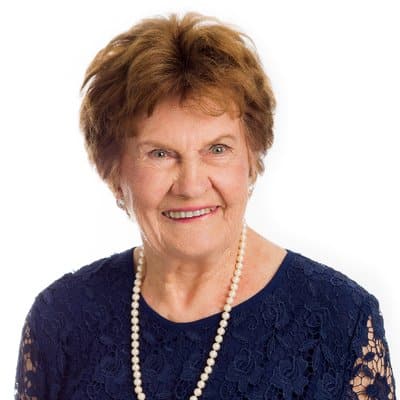 "
I took the 10 Day Build your Business Challenge
I would recommend others to sign up for the Challenge. There is a lot to learn from it and even if one can't do it all it opens awareness to what we need to follow up and learn.
Anyone who who needs help with internet technology and working on their own. Also to interact with others on the challenge via the community group. I wasn't familiar with this so wasn't communicating with anyone other than Lee, who was very helpful.
Although I wasn't able to complete everything, it opened my eyes to Landing pages, etc.
Gained information about autoresponders and how effective they are. It was valuable to learn about all of this Technical Information . I realized the importance of time management and more planning is necessary for me to work in with current family commitments.
MAVIS MCGREGOR
Business Owner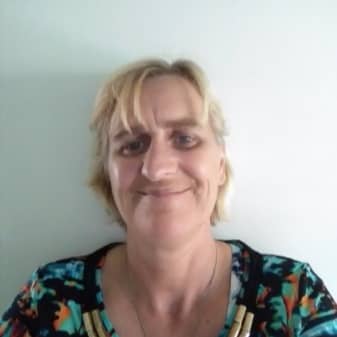 "
I Worked with Lee as My Business Coach
"If you are a biz owner and want to increase your sales and profits then the E-Learning course is for you. Since engaging with Coach Lee and implementing the E-learning challenge l have in less than 30 days gained so much clarity, confidence, and direction for my Virtual business. While my business is moving forward l can say that working with Coach Lee has opened my eyes to the gaps l had in my marketing strategies"
Anna O'Reilly
Virtual Assistant Services
"
I Completed the Leadership Mastery 1 Year Program With Lee
I completed Lee's leadership mastery program and found it very helpful. The program consisted of monthly workshops with follow up phone coaching for myself and other leaders within our company. It assisted me in my work performance and the why that I approached my role. I would highly recommend Lee's program to others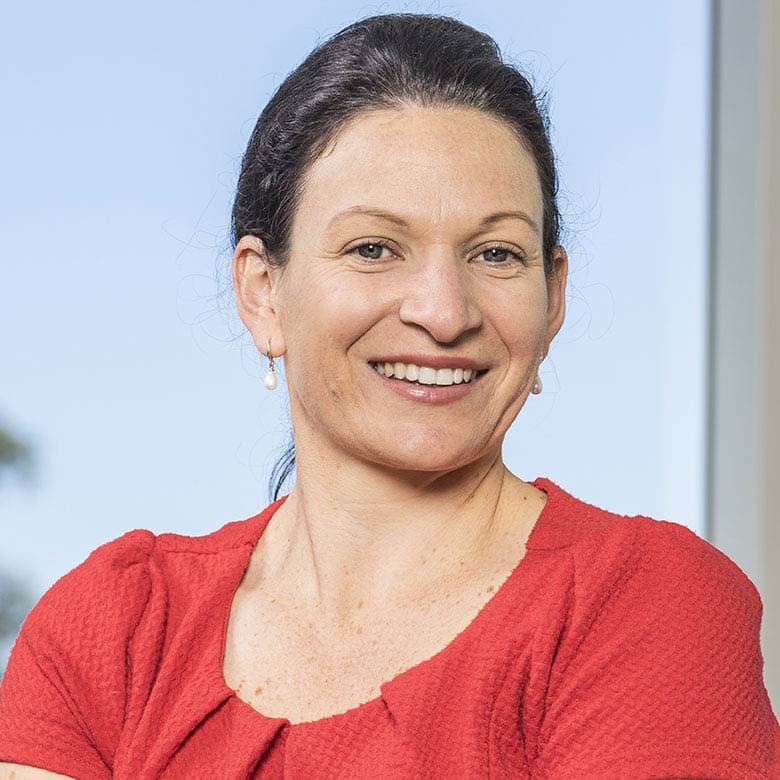 "
We had conflict in our Teams - Lee was Able to Create Team Alignment and Provided Training and Coaching for our Directors and Teams
I was having issues with some team members and I called in Lee to assist us in handling the team conflict. Lee was able to get the members involved to work more effectively together by developing the company values and running team training and coaching. She also worked directly with myself and my business partner Katie Eckford around our business goals and our leadership direction.
Kelly Broderick
Director Cleanworks Corporate Cleaning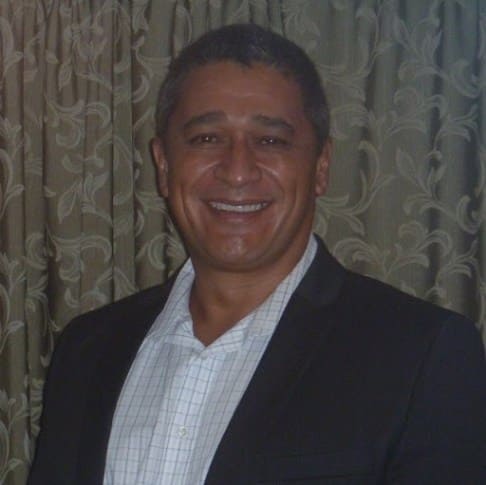 "
Lee worked with our Team Leaders and Myself as our Leadership Coach and Trainer
"Lee Stemm was my Professional Coach in 2010 when I was based in Brisbane. I voluntarily sought Lee out as a Coach after witnessing her success with one of my direct reports, and the subsequent success of several other leaders reporting to me when I contracted Lee to the hotels Leadership Coaching program.
As a coach, Lees program was in-depth and had an easy to follow framework, that drew out root causes of issues that were managed through the program, such that my overall leadership performance excelled. She applied her expertise in NLP (Neurolinguistics programming), and she was able to help develop, with the ownership of the coachee, behavioural changes that created long term improvements in leadership skills. I would recommend Lee as a Professional Coach. Her involvement in our business and in my own development was and still remains, invaluable.
Raymond Faulkner
GM Holiday Inn Brisbane
"
Lee worked with me in my HR Role as my Leadership Coach
"The main benefit that I feel that has come from my coaching are from the comments made from my colleagues and the changes they see in my management style. Additionally, I feel that previously to my coaching I was unclear when communicating the type of leader, I wanted to be. Lee has assisted me with this and I am crystal clear on the type of leader I want to be which is directly aligned to my values and the company's values."
Kylie Mitchell
Hr Talent Manager and Trainer – Holiday Inn Brisbane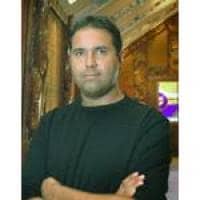 "
I was Struggling in my role as a Team Leader - Lee was able to Coach me through the Transitiojn
"I found the tools that Lee used were extremely effective. She used NLP acceralated human behavioural change and after four sessions I was able to accept my new role as a Leader within my professional role which also enhanced my relationships within my personal life"
Brad Coombes
Senior Manager – QMW Industries
"
Lee Worked with me as My Coach and I Immediately increased my sales targets
"When I started coaching the territory that I manage was below budget by 10%. It is now above budget and will exceed budget by 20% in December. I have also seen other team members develop through coaching and move on to higher positions within the company"
Stuart Arid
Senior Management – Corporate Express
"
Lee worked with me with my Business - I grow more confident and Stepped into my Business
"Coaching with Lee has been a huge learning curve for me. I was confident in my skills and my passion for what I wanted to do, but had no idea of how to start in a professional way. Lee has been invaluable in showing me each step along the way. She has helped me implement the foundations of what I know will be an exciting and successful business. She keeps me on track and accountable which is not always comfortable at the time, but without her guidance I would be nowhere. She is calm and focused and an incredible person with a wealth of knowledge gained through her own experience. She is very real and down to earth and totally supportive at all times."
Terri Cooper
Real Estate Trainer, Coach and Keynote Speaker and Trainer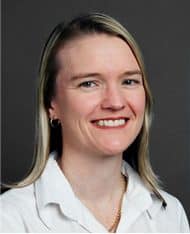 "
I was lacking confidence in my new role - Lee as my Coach supported me through this transtion
"I have gained the following results from coaching with Lee
1.Created a vision and purpose for myself
2.More Focused toward the development of my team members
3.Team have become more and more empowered to take on things that only I ever used to do. This has cut down on my having to take work home on the weekend.
4.My bosses have acknowledged that I definitely am a stronger personal and really do stand up for myself
5.I will be commencing my CPA Public Practice certificate study this coming July"
Letitia Van De Berg
Principle DKM Accounting

"
Lee worked with our Long Term Unemployed Job Seekers as their Trainer and Coach
" Lee designed and facilitated a course to assist candidates at Sarina Russo Job Access. It uncovered any barriers or issues that may be holding them back from employment. 56 Candidates undertook the course. The results were as follows:
27 have now found employment, 1 has gone into NEIS Program, 4 have gone into PSP (Personal Support Program- more intensive program for Highly Disadvantaged Jobseekers), 1 person removed themselves from Center link Assistance
Lee was extremely professional in her approach and spent a great deal of time supplying the case managers with tips, feedback and strategies to work with difficult candidates."
Simone Slade
Site Manager – Sarina Russo Job Access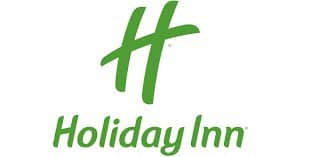 "
I was struggling in my role - Lee was able to Coach me through my Barriers
I have achieved the following from Lee's Coaching
1.Realising that I can't change the way other people feel about me. I can only control my interactions, behaviours towards them and the ways I react to their behaviours.
2.Being the person I want to be rather than the person I think everyone around me wants.
3.Take more risks. You have to go through some discomfort to reap the best rewards.
4.Have achieved all of my business targets and exceeded some. Also received much acclaim and respect from my boss and other superiors within the company.
5.Also received an award from my company (as nominated by staff and other managers) for Integrity.
Donna
Holiday Inn Brisbane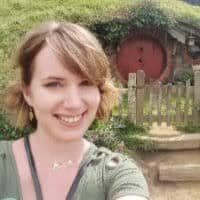 "
As a New Business Onwer I needed Guidence, Clairty and Direction - Lee my coach was amazing
I have been working with Lee as my business coach now for a few months. Being a startup business, I started with nothing and was looking for direction, clarity and confidence. I now am able to work more effectively and to think completely differently how I manage and implement my activities. She is always willing to sit with me and help me through the next phrase of growing my business. I also have access to her E-Learning marketing system provides education and the exploration of new ideas. Of thinking outside the box. I would really recommend Lee to any business owner who is wanting to grow their business quickly.
Natalie Forder
Founder Kiwi Designs

"
Attend Lee's Offline Events - Amazing Experience Highly Recommnend
Last night was my first attendance at Lee Stemm's meet up group, although she is my business coach. She is amazing and helps me drill down to my issues/goals/needs and will work with me where I am but 'push' me to do what is not comfortable… and hey, that's where the magic happens. Because of Lee, I am heading in a direction that I never saw me heading, which is a good thing! I am very excited for my business' future. Last night was fantastic, she resonated with so many in attendance! Thank you Lee Stemm
Tiffany Magnussen
Business Owner – Oils with Tiffany
"
Attended one of Lee's Events - Highly Recommend
It was great to meet you last night. My very first Meet Up event I have ever attended and I was really inspired! I really want to make my art business work.
Kelly Southee
Business Owner

"
Attended Lee's Action Planning Day - Highly Recommend
The three biggest takeaways that I gained from the action planning workshop are: Don't get perfect, get started – take action.Plan, track and measure everything – Know the 80/20 rule and Other low entry points into my sales funnel. Having access to the E-Learning Centre prior to the workshop gave me a good understanding of the marketing fundamentals and also how to develop an effective elevator pitch
Helena Mealin
Business Owner, Life, love and Parenting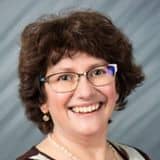 "
Worked with Lee as my coach - Amazing Insights and Business Growth
High Performance Coaching has helped me grow my business. She has been encouraging and has given me ideas to increase my customer base. She has many strategies for any type of business. I highly recommend High Performance Coaching.
Selena Fogg
Business Owner Texas America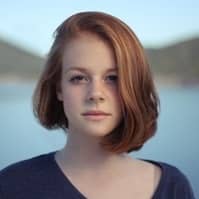 "
Struggling in my Leadership role- Lee was amazing as my Leadership and Business Coach
I have been working with Lee as my Leadership and Business Coach over the last few weeks. It has supported me to step into my leadership role as a manager of a small team and to be more confident working with my team.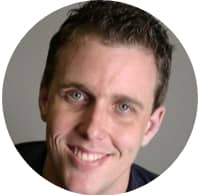 "
Director - Cloud Staffing Global
I have been part of Lee;s Inner Circle Mastermind Group and it has been an incredible experience. The productivity maximizer sessions combined with the Think Tank Clinic Mastermind sessions are adding tens of thousands of dollars to my producity increase. I highly recommend Lee's programs and is a must for any entreprenuer who is serious about growing and scaling their business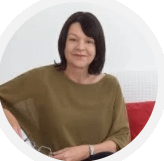 "
Great introduction to get your online business started
Lee contacted me directly
The program gave good advice on how to get your online business started, explaining fully what is involved.
Insight into marketing strategies and processes; how to increase your sales funnel; social media plarforms to promote your business; good tips on software options.
Lee has a wealth of knowledge she shares openly and in a very practical manner.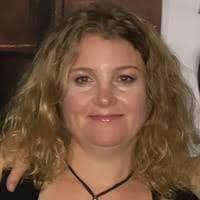 "
Really Got Me Focused
Productivity Maximiser Inner Circle
I wanted to improve my productivity, and learn to stay focused on certain tasks
I gained valuable insights form Lee in how to stay on task, and how to break down my goals into manageable steps
Join - Lee has a wealth of knowledge and experience and even by just talking to her briefly, I guarantee you will learn something new!
"
What I learned from Lee
I joined the circle because productivity, focused action, is something I knew I could get better with. I value my time and wanted to find tools and methods which might help me to maximize my use of it.
I received many benefits from being in the Inner Circle. Lee's productivity sessions kept me accountable to really focusing on tasks which would move my brand, my business forward, and furthermore, stating what I was going to be working on followed by checking in gave me permission to tackle a single task with laser focus for a set period of time, which in fact improved my productivity. Lee also gave me information about tools which helped me consolidate my tips, tasks, and lessons learned in readable, easily accessible formats so that I got more organized and on track. And perhaps my greatest takeaway, as a task oriented person, was to give myself permission to strategically plan my work, my vision, and my message and have it easily accessible for both reference and modification as needs and situations changed.
Honestly, if you are a person with great ideas and a great work ethic who struggles with feeling scattered and disorganized, Lee can truly help you. She has years of experience, she's done the legwork finding tools that work at many different price points, and makes herself available to help you chart your business course in a way that gives you time back and let's you do your work around your life, and not the other way around.
"
Attended Meet and Greet - Cleveland Networking Breakfast
Meet and Greet was a great way to connect with like minded business owners and know that Lee is equipped with all that I need to grow and move forward in my business.
I felt very comfortable and enjoyed the interactions and the learnings. Thanks for organising Lee.
Helen Harrison
Director - Power of Change Counselling & Coaching